XcelTrip: Blockchain Based Travel Platform That Has Got The Crypto Community Excited!
We have great news for all the Crypto & Blockchain Communities around the world. A decentralized travel platform is finally here and we believe you are gonna LOVE IT!
XCELTRIP.COM, a blockchain based Online Travel Platform is now OPEN FOR BUSINESS!
On XcelTrip.com you can search & book rooms at top facilities from around the world & pay using XcelToken and soon with other major crypto currencies both on their website & mobile apps.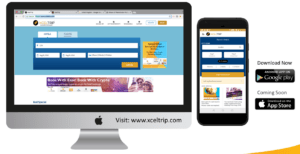 On this momentous occasion, XcelTrip's CEO Hob Khadka said "Our vision is to decentralize the trillion-dollar travel industry by harnessing the power of blockchain & our crypto asset "XcelToken" and empower the user communities around the world".
XcelToken is an ERC-20 utility token based on the Ethereum Protocol; developed with the latest in blockchain technology, by experts from FinTech & Travel industries.
XcelToken is to become the primary settlement tool with the ultimate goal of decentralizing the travel ecosystem by connecting the vendors directly with the consumers.
More over, XcelTrip.com is first of the many use cases that XcelToken is building to mark a stronger footprint in the global travel Industry.
Pay with XcelToken For Your Travel: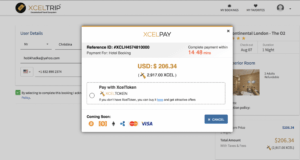 XcelToken is quite unique in itself because unlike other tokens out there, it is amongst the handful of tokens which has a ready use case. In comparison to hundreds of other tokens which were ICOs first and "technology later"; XcelToken scored a bonus point by building a working use case first, NOT GOING THROUGH the ICO route at all.
Majority of crypto assets holders today are frustrated that they can't use their assets in the real world, where as XcelToken is a welcome delight as it has a ready use case and is driving the crypto economy to gain momentum.
Many observers in blockchain community, are betting that XcelToken will be a "valuable investment", because of the above proactive approach.
You can buy XcelToken on xchangewallet.io, where on every purchase you get 5% extra bonus* and also get an instant, secure wallet created for storing and using your XcelTokens. (terms and conditions apply)
XcelTrip is poised to be a full-service travel platform aiming to empower consumers with lower travel costs by eliminating third-parties and non-value adding middlemen in the ecosystem.
XcelTrip is registered in Singapore with offices and development centers in India, Nepal and USA.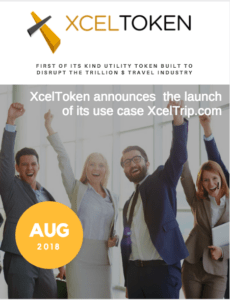 "We are building a team of domain experts, who share our vision and we are working to scale up our operation at a fast pace", said Hob Khadka.
Key Features that will enable XcelTrip to disrupt travel industry:

Users can access over half a million, top rated hotel properties from around the world at competitive prices.
"Earn when you travel, don't just spend", as part of the launch offer, XcelTrip is offering 5% cash back* in XcelToken for all the hotel bookings done on XcelTrip.com all this month. (terms and conditions apply)
IMP Program (Independent Marketing Partner Program), is a special community development program created by XcelTrip to drive the decentralization of travel ecosystem. Users can register on XcelTrip.com as an IMP, refer hotel properties that they wish to see on XcelTrip Platform. Every time that particular property generates a sale via XcelTrip.com (once successfully listed), the IMP earns a percentage commission. It's that simple.
XcelToken is also launching "XCELPAY", A Crypto Merchant POS Device, which will help drive crypto usage across the world.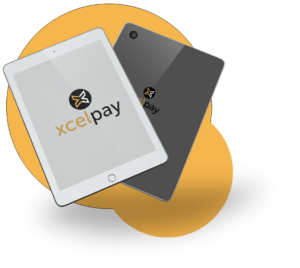 XcelPay is a crypto retail merchant payment solution, integrated into an easy to use, secure smart tablet for processing payments in crypto on the Go!
XcelPay POS device is ideal for Restaurants, Hotels, Bars, Spas, Convenience Stores, Gas Stations and many other offline merchant establishments around the world. XcelPay Merchant POS device will be able to process payment in XcelToken, Bitcoin, Ethereum, BitcoinCash, Ripple and Litecoin and other major crypto assets.
XcelPay Web Merchant API Solution for E-commerce Companies:
XcelPay is launching its Web Merchant API in the near future for all categories of E-commerce based companies worldwide. E-commerce companies can use XcelPay API as a payment gateway solution to accept crypto on their website / apps and drive incremental sales.
XcelPay for End-Users & Consumers:
Consumer can download the XcelPay app on Android & iOS* devices from 3rd week of August 2018. Consumers can receive, send and store crypto assets. It is a secure blockchain wallet offering users total peace of mind.
XcelTrip's Roadmap For Next 2 Years:
Launch Flight Booking

, offer Food and Beverage package deals at Hotel, Pubs & Restaurants around the world.

X-RIDE CAR SERVICES:

Launch of car and cab services app at airports and major downtown centres across popular travel destinations around the world.

XcelWorld Academy:

Launch XcelWorld Academy to drive blockchain learning and community development, creating new career opportunities for the youth.

Launch X-Bar

, a blockchain based cloud bar platform that is built to excite the millennial generation who love active social life.
Contact XCELTRIP: info@xceltrip.com Hotel Booking Site: https://xceltrip.com/ XcelToken Site:https://xceltoken.com/